Christmas is over and now it's time for the Next big thing to hit the Market. Yes It's Easter and With Doctor Who Beginning Very close to the day a few Easter Doctor Who Goodies will hit the shelves.
The First is the Doctor Who Easter Bumper Pack. This contains a Milk Chocolate Egg, Mallow Peices and puff rice bar and timelord picture frame: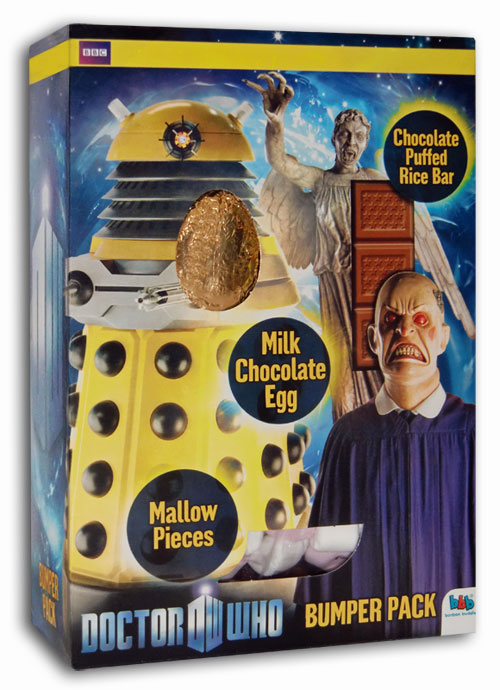 The Second Easter Delight comes from Marks and Spencers and comes in two Dalek Packages. it Contains a milk chocolate egg with chocolate disks and two sheets of cool stickers. Available in Strategist or Drone colours: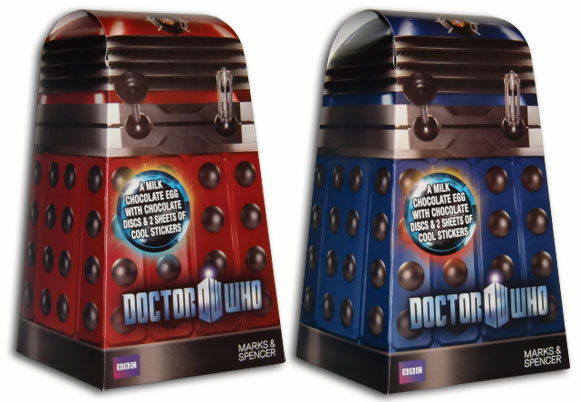 These will be available closer towards Easter.