Over the last few days there have been more Casting news going on for Doctor Who Series 6.
The First is for Episode three of the Series which is penned by Neil Gaiman and Directed by Richard Clark.
Adrian Schiller has been listed to be playing the part of 'Uncle' in this episode. He has Stared in other programmes such as Silk, Being Human and Going Postal.
And with that we have the Auntie Character who is to be played Elizabeth Berrington who you may know as 'Ruby' from BBC series Waterloo Road.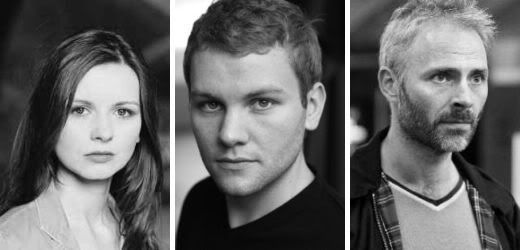 Filming Comenced today on episode 5 and 6 of the New series which is being written by Matthew Graham nd Directed by Julian Simpson. As previously speculated, Sarah Smart is to be playing a character called Jennifer Lucas. Sarah has played other roles including a part in Wallander, Casualty and FIve Days.
Leon Vickers is another Acotr to appear in Episode 5 and 6. he is to play a 'Clone Worker' which considers the recent speculation that The Doctor is to be cloned in these episodes.
And the last Casting news is that Mark Bonnar, from series such as Paradox and Casualty, is to play a character which is currently unknown.
And of course as we have previously posted about Jimmy Vee is to play another character next year.
Thanks to T
he Doctor Who News page